The Adobe Lightroom Beta 3 has been released for download. I've been playing around with it for an hour or so, and my first impression is: no revolutionary changes, by a lot of minor improvements. Just to mention a few:
More intuitive import function
Publishing directly to Flickr – not with all the features of Jeffrey Friedl's Export to Flickr plugin, but very well integrated into Lightroom itself
Improved noise reduction
New film-grain effect
More flexible layout of prints
Better performance in some areas, especially the adjustment brush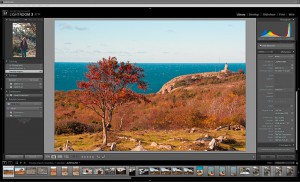 For a very enthusiastic video-presentation of every new feature, take a look at photoshopuser.com. But be prepared, that these guys seems to think that every little improvement is the greatest news since Niépce….